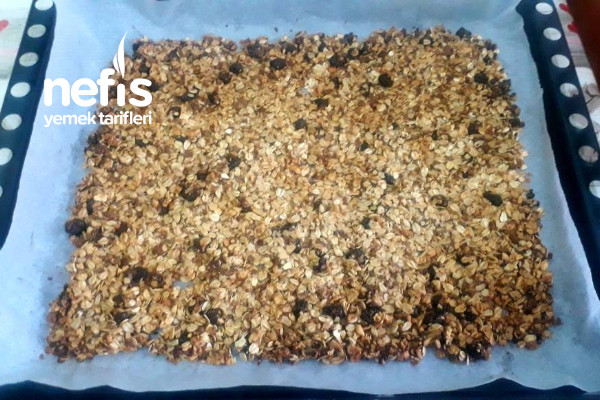 <br />
Tools for Gronala Bar Definition
2 cups of oats
3 figs
4 small dates
Half a glass of walnut
Half a glass of peanut
Half a glass of raisins
1 tablespoon of honey
1 tablespoon of flaxseed
Gronala Bar Definition Preparation
First, soak the dates and figs with hot water for 5 minutes.
When they soften, pull out figs, dates, walnuts, peanuts, currants from the blender.
In a bowl, mix the mixture of oats, honey, which we have noticed properly. Finally, put it on oily paper in medium thickness.
Cook until golden brown. Velev can be eaten with coffee as well as velev milk.
Enjoy your meal.