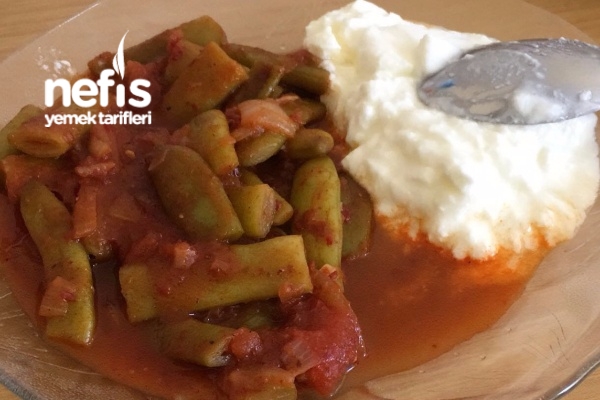 <br />
Materials for Fresh Bean Definition
Half a kilo of green beans
3 Tomatoes
1 Onion
1 Table Spoon Paste
Olive oil
3 Cups of Water
Pepper
Salt
of paprika
Making Green Beans Definition
Let's extract the beans and chop them to the size we want, and set them aside. Let's chop the onion into the cooking pot. Let's chop our tomatoes in a dish. Let's pour our olive oil on the onion, it is enough to roast the onion. Let's start roasting the onion, add a little tomato when it turns a little. When the tomato paste melts, add the tomatoes and fry for another 1-2 minutes. Then add our beans and roast the tomatoes until they die properly. (About 10 minutes or so.) Finally, let's add our water and add our spices and salt. Cook over medium heat with the lid covered until the desired consistency.
Don't forget to mix it in between!
Enjoy your meal ????