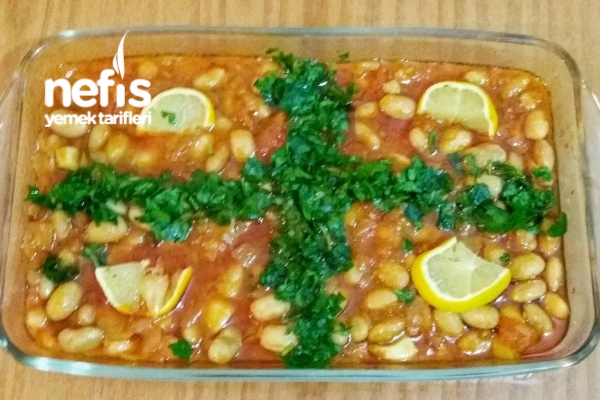 <br />
Equipment for the Definition of Fresh Kidney Beans with Olive Oil
1 kilo of fresh kidney beans
2 medium carrots
4-5 large cloves of whole garlic
1 tea glass of olive oil
3 medium onions
5 grater tomatoes
1, 5 tablespoons of sugar
Salt
Definition of Fresh Kidney Beans with Olive Oil
Let's clean the red beans and boil until the color turns out in the water. Then let's filter the water, put enough water on it and boil.
Let's roast onions on olive oil on the informal side. Let's put the garlic completely and chop without chopping. Let's add chopped carrots and continue roasting. Let's peel the peel and add our tomatoes diced in cubes. Let's filter the soft beans and add to the mixture. Let's add it to the boiled water and add the sugar and salt. Let's decorate our cooked food with parsley and lemon and serve it cold.
Enjoy your honey honey.