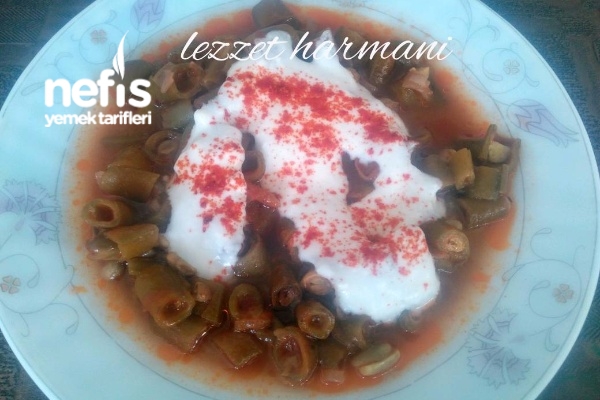 <br />
Materials for the Definition of Fresh Broad Bean Meal
Half a kilo of fresh broad beans
1 medium onion
Half a tablespoon of tomato paste
1 teaspoon pepper paste
1 teaspoon of sugar (wipe)
Salt, pepper, powder pepper
To hold;
1 liter of water
1 tablespoon flour
Half a lemon juice
in Service
Garlic yogurt
Definition of Making Fresh Broad Bean Meal
We put the flour in a deep bowl and mix, adding the water. We also add and mix lemon juice and set aside.
We wash and weed the pods and straighten up to half an inch in size. We leave the pods we chop into the water.
We finely chop the onion and roast it until it turns pink in liquid oil. We also add the tomato paste and mix it. Add the sugar, spices, salt and fry the beans for a few minutes. We add water so that the beans are slightly over it. We cook for 15 minutes on the small side of the stove in the pressure cooker. We serve with garlic yogurt.