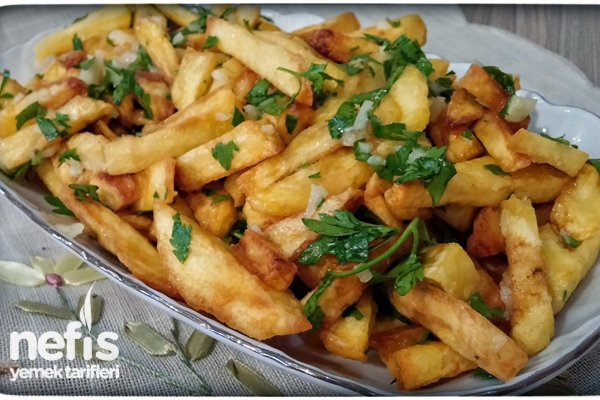 <br />
Equipment for the Definition of French Fries with Garlic Sauce
To fry:
For Sauce:
4-5 cloves of garlic
1 lemon
Parsley
Salt
Definition of French Fries with Garlic Sauce
Potatoes are cut and fried. Garlic for the sauce is crushed in mortar. Lemon juice is squeezed.
Lemon juice, garlic and salt are mixed. The prepared sauce is poured over the potatoes and mixed. Parsley is finely chopped and spread over the potatoes. It is taken to the service plate and served. Bon Appetit.