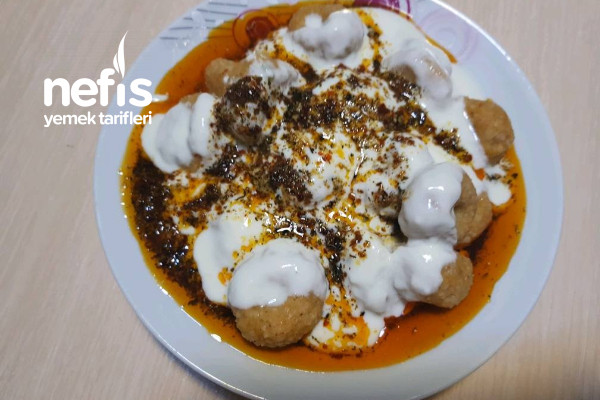 <br />
Materials for the Definition of Fellah Patties
1 cup fine bulgur
Half a glass of semolina
Half a glass of flour
1 egg
1 tablespoon of salt
1 teaspoon of paprika
1 teaspoon black pepper
For the sauce;
1 tablespoon butter
1 teaspoon of paprika
1 teaspoon of mint
Garlic yogurt
Fellah Meatball Description Definition
Soak the bulgur and semolina with a little hot water and leave the mouth covered for 15 minutes.
Add water after kneading and knead.
Make rounded grains and press the center lightly with your finger.
Add 1 teaspoon of salt and a tablespoon of liquid oil to boiled water and boil.
Strain the water.
Put it on the plate.
Add garlic yogurt after the first temperature is gone.
Melt the butter in a frying pan and burn the chili peppers and black pepper.
Hover over the food.
Enjoy your meal :).