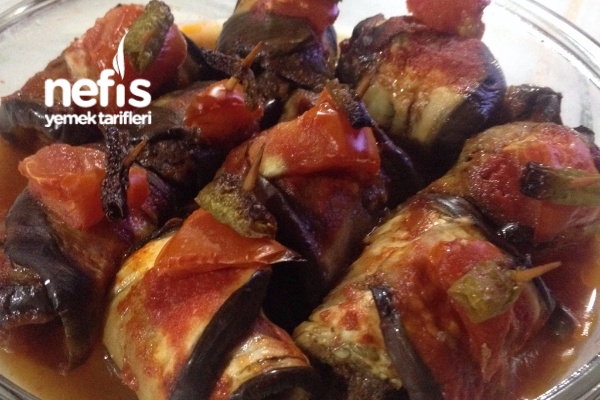 <br />
Materials for Meatball Eggplant Wrap Definition
3 pieces of eggplant
1 tomato
3-4 pieces of green pepper
Toothpick
For patties:
Half a kilo of minced meat
1 onion
Half a cup of bread crumbs
Salt
Pepper
Parsley
For the sauce:
1 tablespoon tomato paste
Tomato sauce
liquid oil
Meatball Rolls Definition Definition Made
We slice the eggplants without peeling them longitudinally. Not too thick. We put the slices on a baking sheet with greaseproof paper and lubricate them with a brush. We cook until 180 stages are soft. You can also make it in the microwave. We knead the minced meat and make finger dumplings. We fry in the pan. We wrap a meatball with a slice of eggplant and attach it to the Qur'an. We put a little tomato pepper on the toothpicks.
We make a tomato sauce and a sauce with tomato paste and pour. We cover it with aluminum foil and bake in 180-degree oven for about an hour.
You can also make with belt eggplant.
Enjoy your meal.