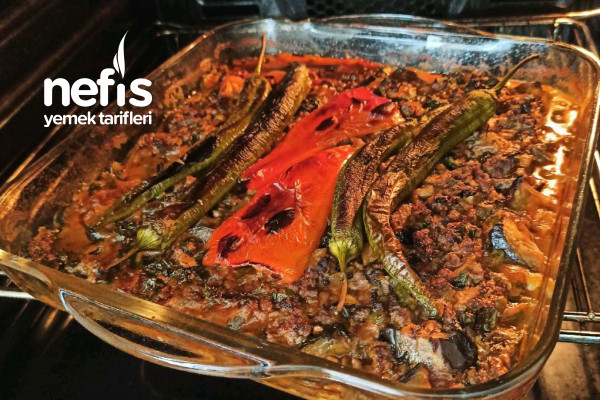 <br />
Materials for Definition of Eggplant Settlement
6 eggplants
250 grams of minced meat
5 green peppers
1 pick pepper
4 cloves of garlic
1 onion
Parsley
Dill
Salt, pepper, paprika
Olive oil
2 tablespoons of tomato paste
2 cups of hot water
Butter
Eggplant Settling Definition
First we wash the materials in vinegar salt water. Then we grill the eggplants.
We peel the eggplants we roasted and cut them in slices on the cutting board and put them in debt.
We roast one of our onions, one of our peppers and garlic in liquid oil.
We add minced meat and roast.
We mix the spices by adding a pinch of parsley and a pinch of dill.
We add the tomato paste and mix it again, roasting and add the boiled water and mix.
We pour the sauce we prepared on the eggplants equally.
We put a piece of butter on the module, then we put 4 green peppers on top and cut the pepper in half.
15 minutes in a 180 ° oven preheated. We're baking.