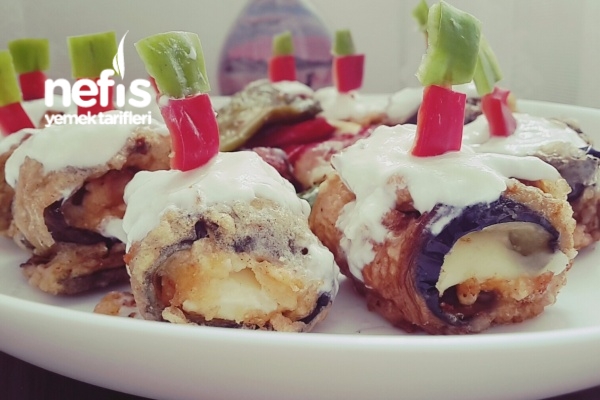 <br />
Materials for Definition of Frying Eggplant with Cheddar Cheese
4 eggplants
150 grams of cheddar cheese
2 eggs
Salt, pepper
1'5 tablespoon flour
For Frying: Oil
For
Above:
1 cup yogurt
1 clove of garlic
Definition of Frying Eggplant with Cheddar Cheese
"Science is not learned but lived. It is about money that does not live without knowledge. "(Imam Shafi)
???????????????????????????????????????????????? ?????????
Good day, friends ???? Try the fries of vegetables that you love. I recommend you to make this practical and delicious fry quickly as it is very nice. Let's wash and dry the eggplants. Peel variegated and slice longitudinally. Place the sliced ​​cheddar cheese on the tip of the sliced ​​eggplants and wrap them in roll form. Secure with a toothpick so that the rolls do not open. Whisk the egg salt and pepper and add the flour. Dip the eggplant rolls into the prepared mixture and remove them. Fry in hot liquid oil and place on the serving plate. Serve with garlic yogurt. Bon Appetit.