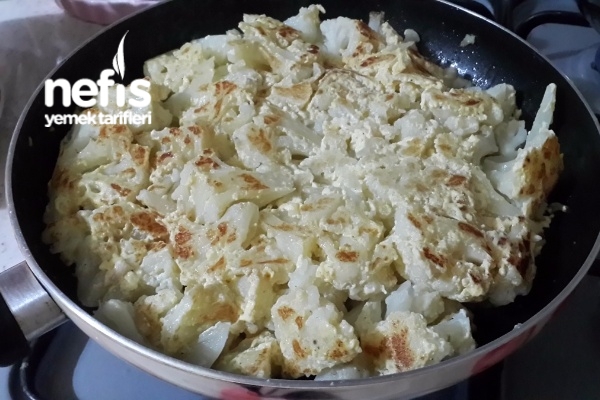 <br />
Eggs for Cauliflower Roast Definition
1 ball medium length cauliflower
2 tablespoons of liquid oil
1 pinch of salt
For the sauce:
1 egg
1 tea glass of milk
1 teaspoon black pepper
Egg Cauliflower Roast Definition Preparation
Cut the cauliflower into small cuts, put salt and liquid oil in 1 pot of boiling water and mix, boil the cauliflower that you chopped so that it does not crush, then strain and let it cool a little. Put liquid oil or butter in the frying pan as desired, and boil cauliflower to cover the pan, roll over the cooled egg mixture and fry over medium heat. Then serve. Bon Appetit.