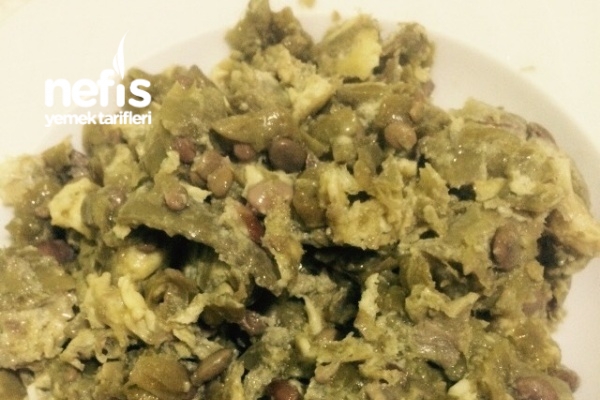 <br />
Materials for Definition of Fresh Bean with Egg
Fresh beans
Eggs
Liquid oil
Margarine
Salt
Water
Definition of Fresh Beans with Egg
Beans are cleaned and chopped.
And put in the pot to boil.
It is boiled in salt water until it releases itself properly.
After boiling, it is left to cool.
Then it is squeezed into spinach until its water is enough.
Add margarine and liquid oil to the pot.
Squeezed beans are added to the oil.
After enough mixing, pour over the egg we whisk.
Ready to Service.
Enjoy your meal.