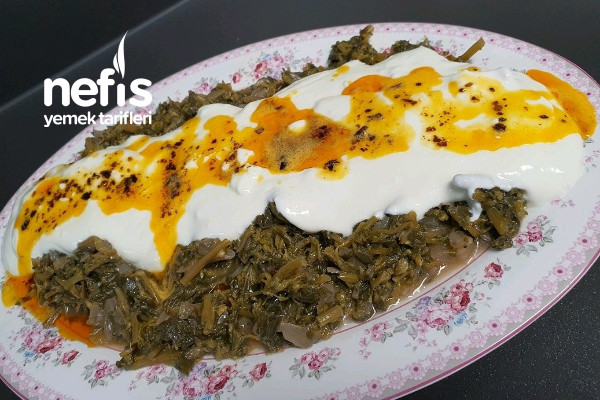 <br />
Very Practical Yogurt with Purslane Food Definition (Video) Materials
1 bond purslane
1 onion
2 tablespoons of liquid oil
Salt
For
Above:
1 bowl of yogurt
2 cloves of garlic (optional)
Description of Very Practical Yoghurt Seed Meal (Video)
Let's first peel the onion and chop the edible for our purslane meal.
Let's open the stove by adding liquid oil to a good pot. Add the onions and cook until they turn pink. After the onions are pink, let's add the purslane, which we extract and filter the water. (I prepared it from the summer and put it in the freezer) Let's cook our purslane on low heat. You can consume our purslane meal with yoghurt with or without garlic on demand. ❤ bon appetit ❤.