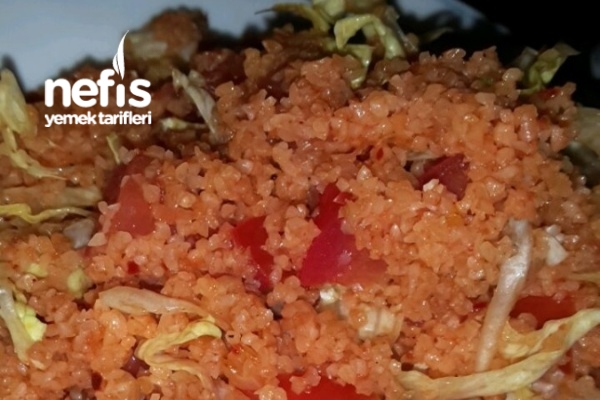 <br />
Ingredients for Delicious Vicious Definition
1 and a half cups of bulgur
1 spoon of tomato paste
Half a spoon of pepper paste
1 small onion
2 parts lettuce
1 large tomato
2 spoons of liquid oil
Salt
Ground pepper
Pepper
Chili peppers
Turmeric
Coriander
2 spoons of pomegranate molasses
1 lemon
Delicious Vicious Definition Made
Let's put the bulgur and tomato paste in 1 pot and put an eye boiling water on it. Let's close the cover. Let's cut the lettuce and tomatoes finely.
Let's chop the onion and cook in a saucepan and put some liquid oil and chili pepper in it. Let's open the lid of the bulgur after 10 minutes and add the lettuce, tomato and onion in it. Then let's put the pomegranate syrup, lemon and spices and mix them properly.
Our delicious barren is ready.