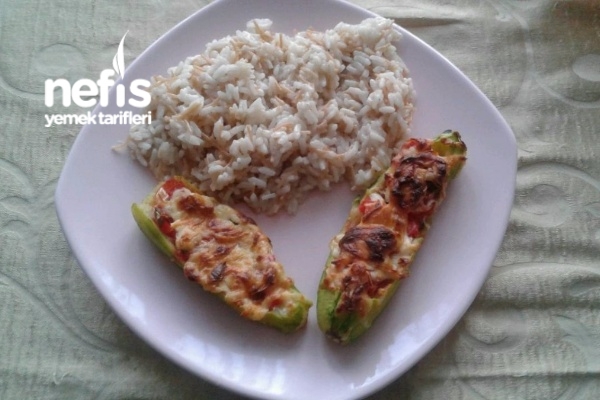 <br />
Materials for Definition of Delicious Baked Pumpkin in the Oven
4 pumpkins
4-5 tomatoes (I used small tomatoes)
1 onion
3-4 green onions
Cheddar cheese
Optional pepper and ground beef
Delicious Zucchini Meal Definition Definition in Oven
Hello friends ???? it has been a long time to share no definitions ???? but today I will offer an extraordinary and light meal ????
Let's start that hengam ????
First, we peel the pumpkins and boil them in salt water.
Let's prepare the sauce while the pumpkins are boiled.
Let's cut the tomatoes and onions little by little, the optional green onion I added to make it different and color.
After the zucchini is boiled properly, we take the sauce from the stove, open the middle and add the sauce by taking the inside.
Then we add the cheddar cheese on them and send it to the oven. That's it ????
Enjoy everyone. ????????