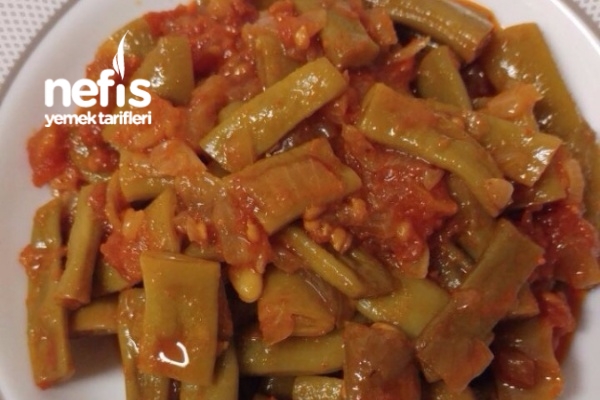 <br />
Materials for Definition of Delicious Fresh Beans
Half a kilo of green beans
1 medium onion
3 tomatoes
Olive oil
Salt
Sweet color pepper (otherwise it will be pepper paste)
1, 5 tea glasses of water
Delicious Green Beans Definition Preparation
Who does not like soft fresh fragrant beans in the pressure cooker 🙂
The cooking man of my very simple production: *
Let's chop the onions small and put them to the bottom. Let's just chop the beans just as much. Let's add it on. Let's peel and chop the tomatoes. Let's put it on the beans.
Let's add salt sweet pepper and olive oil and close the lid of the pressure cooker. Let's cook in the middle of the smallest cooker. It gets tastier as it gets cooked slowly.
Do not urgently lower the whistle when it boils. When you have a little water, open the lid and pour 1-1, 5 tea glasses. The reservation is ready for service.
Enjoy your meal.