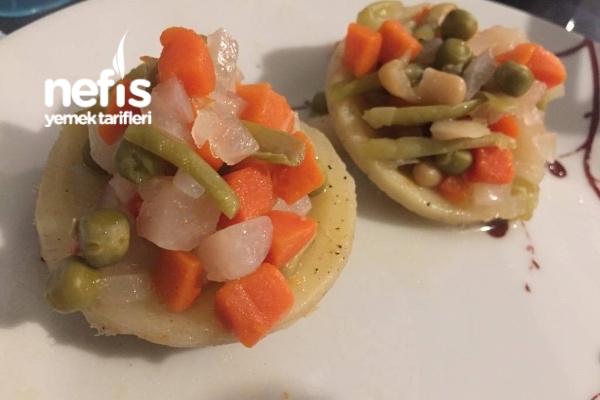 <br />
Equipment for the Definition of Exquisite Artichoke with Olive Oil
4 artichokes
1 onion
1 lemon juice
1 cup of garnish
4-5 tablespoons of olive oil
For the sauce:
1 teaspoon of sugar
1 teaspoon salt
1 lemon juice
3 tablespoons of olive oil
Definition of Exquisite Artichoke with Olive Oil
Artichokes are cleaned first. Add 1 lemon juice with water to a saucepan and add the artichokes and boil until cooked. Then the onion is chopped in a small bowl and roasted with olive oil in a saucepan. When the onions are pink, garnish is added and a little more roasted.
Meanwhile, the sauce is prepared.
Olive oil, lemon juice, salt and 1 teaspoon of sugar are mixed in the pan.
Garnish is put in the pit on the artichokes and rolled over the sauce we prepared.
Bon Appetit