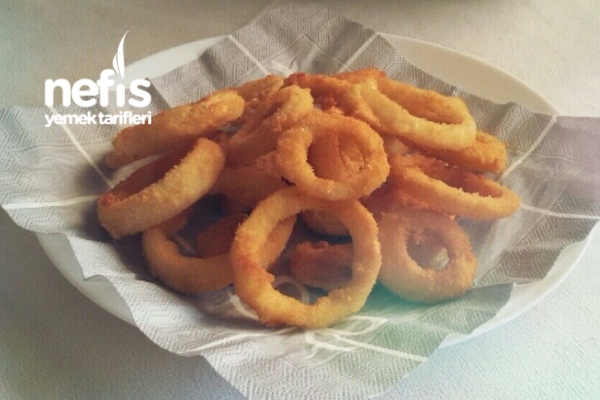 <br />
Equipment for the Definition of Crispy Crispy Onion Rings
1 onion
150 gr. Fame
60 gr. Corn Starch can be ordinary starch 1 teaspoon garlic powder
You can add 1 teaspoon oregano I did not add
1 egg
180 ml milk
Salt
Bread crumbs
Sunflower oil for frying
Crispy Onion Rings Definition Making
First, you cut the onions into rings.
Then we put on flour and put it on oily paper and prepare the cream sauce.
We add Starch, garlic powder, Egg, Salt and milk on the flour and then toast it to the breadcrumbs and fry it. a very easy and delicious definition. I recommend it to everyone. Enjoy your meal.