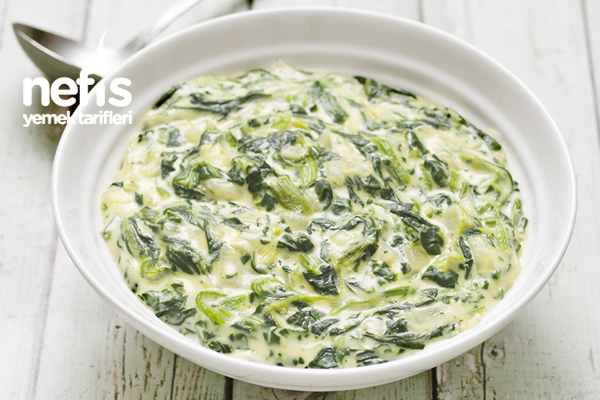 <br />
Equipment for the Definition of Creamy Spinach
Half a kilo of spinach
2 cloves of crushed garlic
1 small onion
1 cube Knorr Chicken Juice Bouillon
1 tablespoon flour
2 tablespoons margarine
1 tea glass of milk
Pepper
Creamy Spinach Definition Made
Melt the margarine in the pot. Add the cubed onion and crushed garlic and fry.
Add the spinach, release the water and cook until it pulls out.
Add the flour to the spinach and cook until the smell comes out.
Add milk on it and cook for 5-10 minutes, stirring over low heat.
Add 1 cube of Knorr Chicken Broth and black pepper and bring to a boil. Serve hot. Bon Appetit!