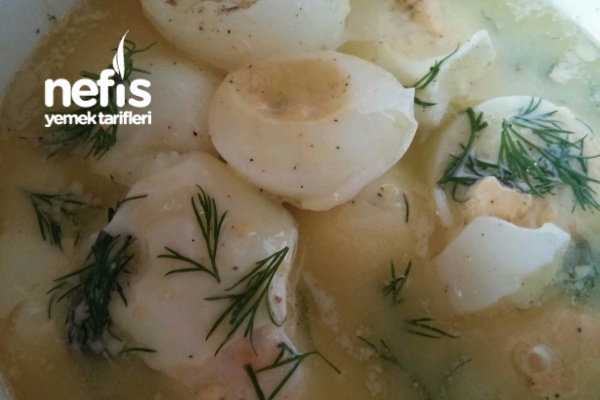 <br />
Materials for the Definition of Creamy Egg Salad
3 eggs
1 egg yolk
1 teaspoon of lemon juice
1 teaspoon mustard
30 ml olive oil
30 ml sunflower oil
1 tablespoon crushed dill
20 ml cream
10 g cress sprouts
Creamy Egg Salad Definition Preparation
Boil 3 eggs in a pot filled with water and cook for another 10 minutes on low heat. Hold the crusts in cold water.
For the sauce, add the egg yolks, mustard and oil. Put this mixture in the bowl and add the dill and cream.
Chop the eggs and add them to the mixture. Sprinkle cress sprouts on top.
(There is no cress sprout in the original description in the picture.)