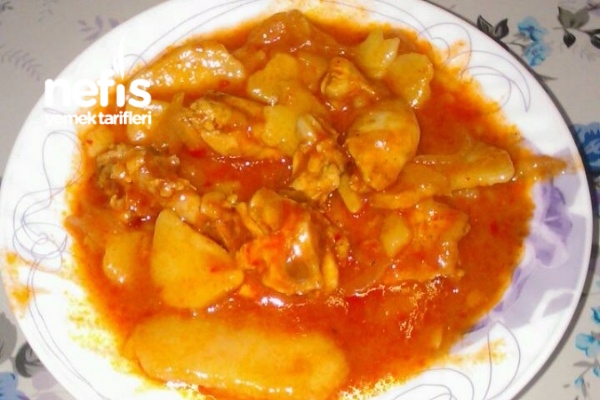 <br />
Materials for Definition of Chicken Potato Seating
Chicken (chest, leg, wing)
3 large potatoes
1 large onion
1 tablespoon tomato paste
3 tablespoons of liquid oil
2 teaspoons of salt
Chili peppers
Black pepper (very little)
3 cups hot water
Chicken Potato Setter Definition
We cut the chickens without being too small, we cut the potatoes and onions round. We put liquid oil in the pot
We lay the potato on the bottom floor and the onion on the top floor, and we continue this process until the materials are finished. Finally, we put the hot water, tomato paste, pepper and black pepper in a bowl and pour it into a pot.
It should be noted that if the water needs to pass the material in the pot, if it is missing, it can be added to the water to see if it is cooked.
Enjoy your meal.