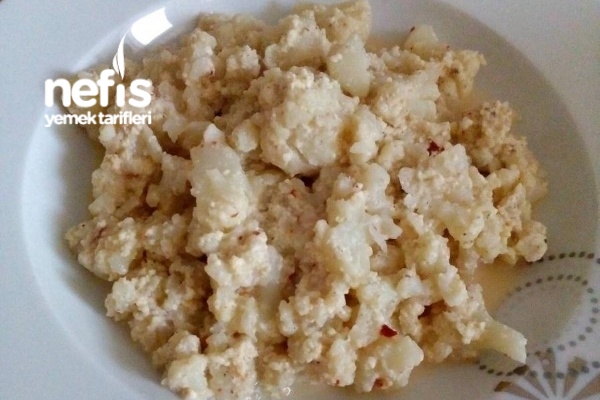 <br />
Materials for Definition of Cheese Cauliflower
1 medium cauliflower
To boil: 1 liter of hot water
150 g feta cheese
1.5 cups of milk
1 egg
Salt
Pepper
Chili peppers
2- 3 spoons of liquid oil
Definition of Cauliflower with Cheese
Many people do not know this state of cauliflower, but there are many who like it when they eat it. That's why I wanted to share it with you.
First, we cut the cauliflower flowers and wash them and boil them in hot salt water for 10-15 minutes. And when it is cooked, we filter it elegantly so that it does not remain juicy. I boiled a little bit more than I need.
Then milk, cheese, egg is blended and crushed. We take the cauliflower in a teflon pot with liquid oil on the bottom, pour the milk mixture in an even form. We sprinkle black pepper and chili pepper on top.
We cook for 10 minutes on low heat. Bon Appetit. Cheese will be salty, but if you want, you can add salt without cooking a little.