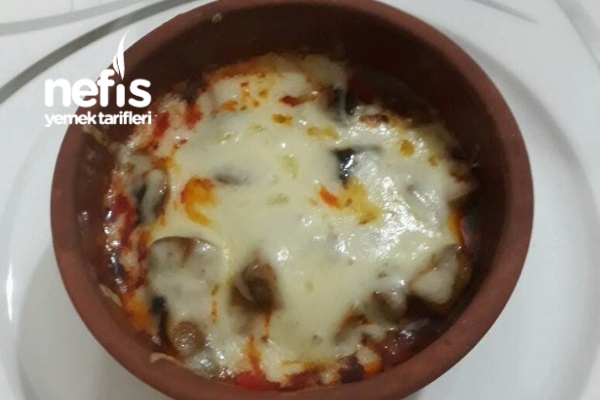 <br />
Materials for the definition of kashar mushroom in casserole
up to 2 kg of mushrooms
2 peppers
2 tomatoes
2 medium onions
1 heaped tablespoon tomato paste
Salt
Shredded cheddar
Definition of Cheese Mushroom in Casserole
We peel the mushrooms and cut them in cubes.
We cut the onion pepper and tomato into cubes and put the edge.
First we roast the onions until they turn pink.
Then we add the pepper and continue to roast, we add the tomato paste, we add the latest tomatoes.
After roasting well, we add the mushrooms.
If mushrooms are needed after letting go of the water, we add some water.
After cooking, we put it in casseroles and put it in the oven and add grated cheddar and cook it in the oven for another 5-10 minutes. Bon Appetit.