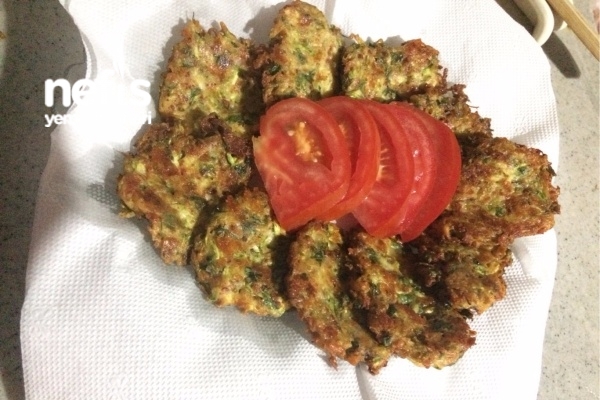 <br />
Materials for the Definition of Chili Pumpkin Stewed
2 zucchinis
A pinch of parsley
A pinch of fresh mint
About 30 grams of grated cheddar cheese
Pepper
Al chili pepper
Salt
1 egg
2 tablespoons flour
To fry;
Definition of Cheddar Pumpkin Stewed
Hello everyone, if you are looking for a delicious meal, I recommend you to try it. May it be easy for everyone.
First of all, let's wash our parsley and fresh mint and cut them thinly. Let's collect our chopped greens in a bowl. Let's grate our 2 zucchinis on another plate, then grate our zucchini, and squeeze the juice. (By doing this process, we prevent the pumpkin from watering while cooking). Let's add our zucchinis, which we have squeezed, onto our greens. Let's add and mix the grated cheddar, spices and salt and egg and add the last flour and mix again.
Let's cook on medium heat in sunflower oil, which we have angered so that our brook does not absorb oil. You can also serve with garlic yogurt if desired.
Bon Appetit.