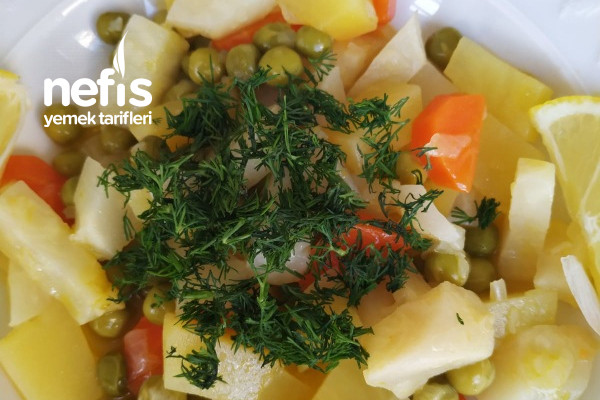 <br />
Peas for Celery Definition
1 onion
2 potatoes
2 carrots
3 medium length celery
1 cup peas
juice of 1 orange
juice of half a lemon
4-5 tablespoons of olive oil
1 teaspoon salt
1 teaspoon of sugar
Eye decision hot water
Dill
Celery Definition Making with Peas
Put the oil in the pot and add the onions, carrots, potatoes, celery and peas in a row and fry a little in the oil.
Add the squeezed orange and lemon juice, salt, sugar and hot water to cover the top and cook until all vegetables are tender.
Add dill on top when serving.