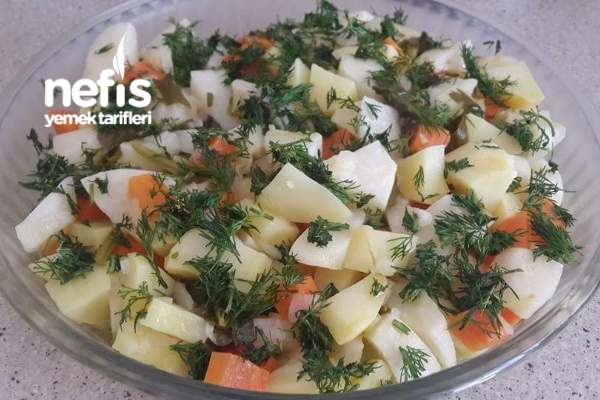 <br />
Tools for the Definition of Celery with Olive Oil
1 carrot
1 celery
1 potato
Olive oil
1 onion
Add enough hot water to cover the food in the pot until 2 glasses or until it is covered
Dill
Parsley
1 sugar cubes
Definition of Celery with Olive Oil
Hello, I am a celery patient, I like it very much. I would like to try all the definitions with celery.
Let's add a little olive oil and onions cut into cubes, let's roast, then add 1 carrot, potato, celery, and cut it into a pot, add 1 sugar cubes, add a little hot water until it is roasted, close the lid and cover with low heat for 25-30 minutes. Let's cook it, so that it does not dissolve so much.
Then let's take our meal to a chic pyrex and serve it with parsley and dill on top.
With pleasure.