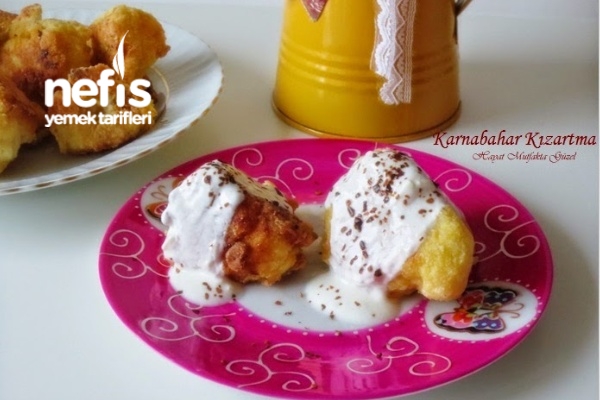 <br />
Equipment for the Definition of Cauliflower Frying
1 medium cauliflower
2 eggs
1 cup corn flour
Enough salt
Enough liquid oil for frying
And
Garlic yogurt
Cauliflower Roast Definition Preparation
First, you wash the cauliflower flowers and wash them and boil them until soft.
After preparing scrambled eggs on a plate and corn flour on an informal plate, you put a finger thick liquid oil in a frying pan and wait for it to be fried and brown the cauliflowers into the egg and then to the corn flour until it turns pink in hot oil. You can make a measure of salt curd in corn flour.
After placing it on a serving plate, you can take your place on the table with yoghurt with garlic.
You can also make this frying process with flour, but when you make it with corn flour, a different flavor appears.
BON APPETIT.