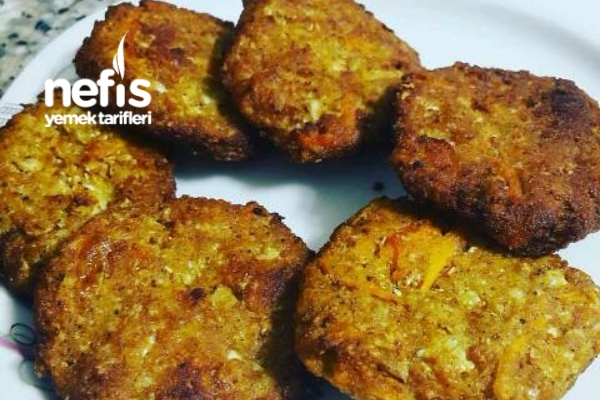 <br />
Tools for definition of cauliflower patties
Half of medium length cauliflower
2 if large 1 carrot if small
1 medium onion
1 clove of garlic
If it is small, 2 eggs if it is 3 ordinary
1 cup breadcrumbs
Salt, cumin, black pepper, pulbiber
Cauliflower Meatball Description Definition
Onion carrot cauliflower and garlic grated.
Other materials are added and mixed.
It is rested for 15-20 minutes.
It is fried in hot oil as in the photo.
Tricks.
Definitely rest the mortar.
When you put the meatballs in the pan for frying, do not touch for a while.
Turn it over when you see it blushed.
And definitely accompany him with garlic yoghurt.