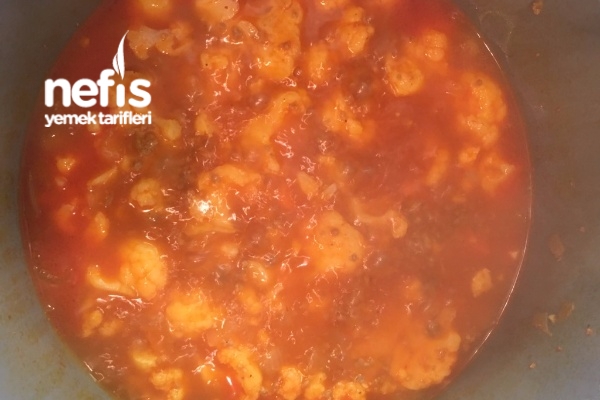 <br />
Materials for definition of cauliflower
Half a kilo of cauliflower
100 grams of minced meat
1 onion
2 cloves of garlic
1 carrot
1 tablespoon tomato paste
Salt, Black Pepper
Cauliflower Meal Definition Preparation
Roast the onion over medium heat, add the minced meat when it turns pink.
Add the tomato paste when the minced meat is fried.
Cook for 2-3 minutes, stirring. Then add cauliflower, garlic and carrots diced in cubes, mix once or twice, add cold water and add spices.
Close the lid of the pan, check it occasionally.
You can serve your food when the carrots are soft.
Enjoy your meal.