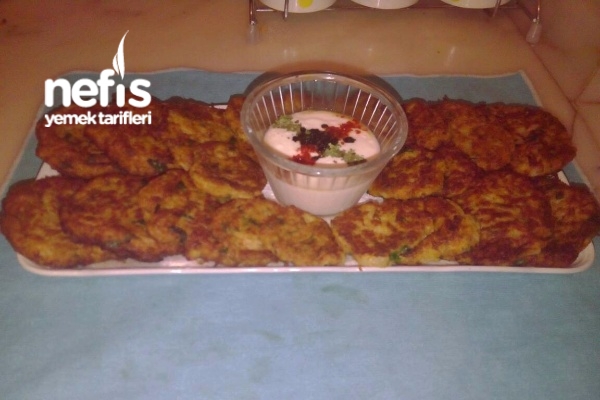 <br />
Materials for Definition of Cauliflower Fries
Medium length cauliflower
A pinch of parsley
2 eggs
1 onion
2 cups of flour
1 cup breadcrumbs
Salt
Pepper
Dried mint
To fry;
Cauliflower Fries Definition Definition
Water is taken into a pot. When it boils, salt, a pinch of cumin and half a lemon juice are squeezed out. And cauliflowers are thrown into it. The water should be just over the cauliflower. If it is low, additional can be done. It needs to be boiled for about 20 minutes. We can tell if it is with a fork or not.
Let's let it cool down after cooking. If we are in a hurry, we can also pass through cold water.
We can crush cauliflowers with a fork. Let's break 2 eggs into it. Let's finely chop 1 onion and parsley. Let's throw 2 cups of flour and 1 cup of breadcrumbs. Let's adjust the size of salt, pepper, mint and knead. Let's get a consistency between runny solids.
Let's put liquid oil in the pot. Let's fry the meatballs by giving them meatballs. Velev cold velev hot service can be obtained.
It can also be eaten with garlic yogurt.
Enjoy your meal ????