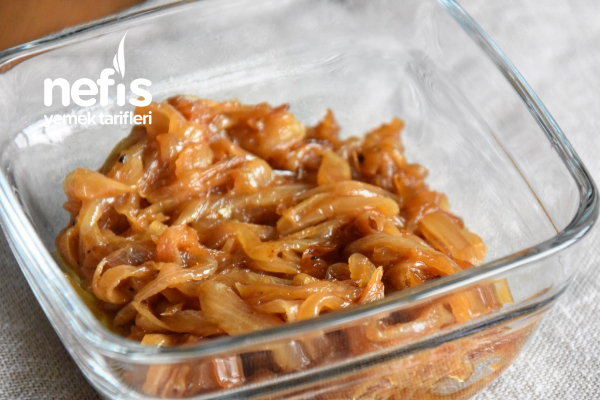 <br />
Equipment for the Definition of Caramelized Onion Production (With Practical Image)
3 onions (finely chopped (julian))
1 y. k olive oil
3 y. k butter
1 t. k thyme
Salt, pepper
Definition of Caramelized Onion Production (With Practical Media)
Saute the onions in oil until high color (stirring constantly) over high heat.
When it gets color, add water occasionally (as shown in the video) and cook it on a covered low heat.
As he draws the water again 1-2 y. Add water and mix and cook.
Continue this process until the volume of onions crumbles to 3 times.
When ready, flavor with salt thyme black pepper.
Use in burgers, sandwiches, tarts alongside velev meat dishes.