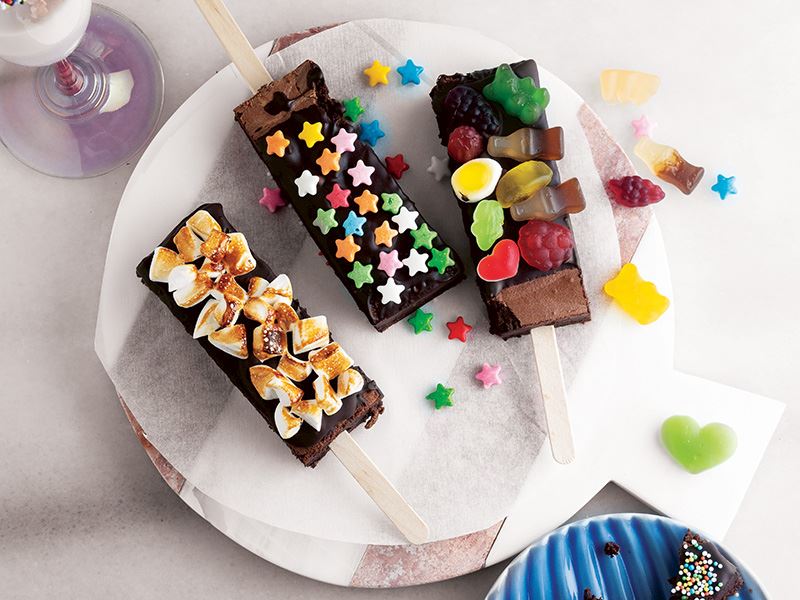 <br />
Materials for brownie definition on stick
250 g granulated sugar
5 eggs
1/2 teaspoon baking powder
300 g dark chocolate (60%)
165 g flour
220 g butter
A pinch of salt
For brownie on stick
80 g dark chocolate (Melted)
  How to make brownie on stick
Personal exquisite for children brownie on stick you can start if your definition is ready.
Break the eggs into a deep bowl and add the sugar until it turns white and whisk.
Add flour, salt and baking powder. Add the melted butter and chocolate and whisk until you get a homogeneous mixture. Spread the Brownie mortar into a square stencil with wax paper. Bake in a preheated 175 radde oven for 15-20 minutes. Take it out of the oven and let it cool. 2 Slice the cooled brownie rectangularly, stick the ice cream stick in the middle and dip it in the melted chocolate and decorate the tops with the candies you want. Let it sit at room temperature until the chocolate freezes and then serve.
Click for the delicious white chocolate brownie.