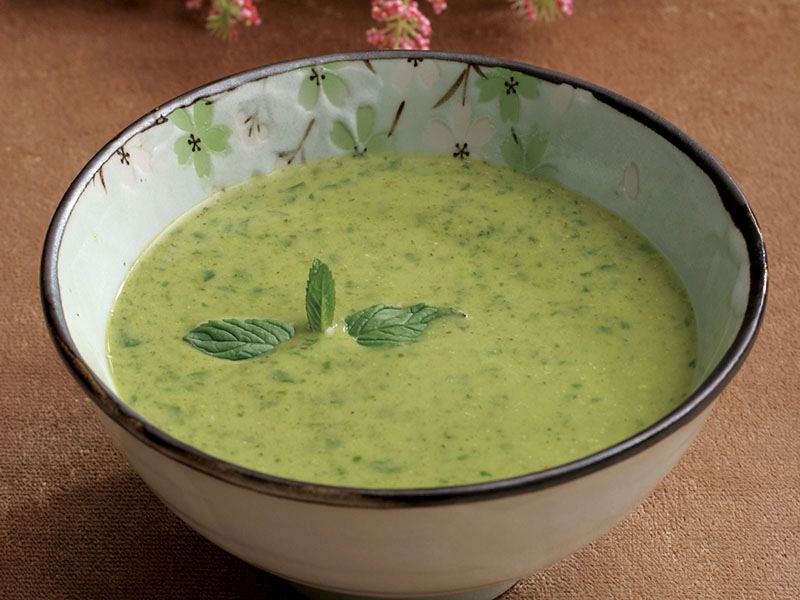 <br />
Tools for broccoli soup definition
500 g broccoli
2 fresh potatoes
1 tablespoon olive oil
3 spring onions
2 cloves of garlic
5 cups of hot water or chicken broth
Half a bunch of dill
Salt
Pepper
How to Make Broccoli Soup
First clean and chop the onions and garlic. Peel and wash the potatoes. Chop in dice form and soak in cold water in a bowl.
Wash broccoli and cut it into small flowers. Clean the dill and chop finely.
Heat olive oil in saucepan and fry onion and garlic. Strain the potatoes and add them to the pan. Sauté for another 1-2 minutes.
Add broccoli, hot water or chicken broth on it. Cook until the vegetables are tender. Season with salt and pepper.
Remove the mixture from the stove. Grind until pureed with Blender. Share in service bowls. Sprinkle with dill on them. You can decorate with fresh mint leaves.
You can serve broccoli soup with meat stew. Enjoy your meal in advance.
What are the Tricks of Broccoli Soup?
For soup, you can use the broth you boiled broccoli.
Cook on low heat so that broccoli does not disperse and mix with a wooden spoon.
You can also use broth or chicken bouillon to the chicken broth position.
In order to increase the flavor of the soup, you can sweeten it with cheddar cheese before turning off the hob.
If the soup is dark, you can add water gradually and make it viscous.
How Many Calories Are 1 Portion Broccoli Soup?
A portion of the soup, rich in iron and calcium, is about 50 calories. You can add broccoli soup that supports muscle development to diet lists. For more news, you can use our text, what are the benefits of broccoli.
If you are looking for practical soup definitions for the start menus, you can color your tables by browsing the definition of corn soup, one of the most recognized varieties.