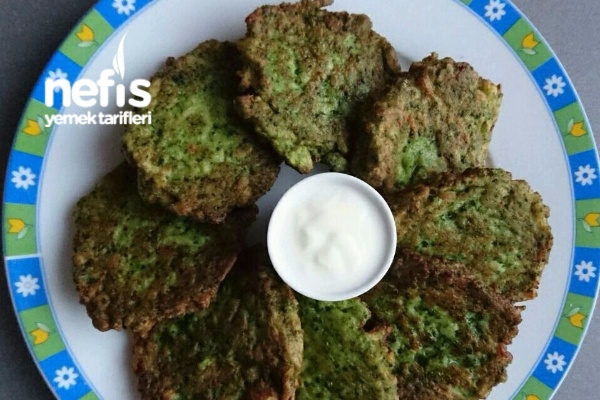 <br />
Tools for Broccoli Patties Definition
2 broccoli (500 grams each)
3 eggs
Half a glass of flour
Black pepper, pulbiber, salt
1 tea glass of sunflower oil
Broccoli Patties Definition Definition
Broccoli are washed, shrunk and boiled for fifteen minutes.
In a deep bowl, mix three eggs and flour and whisk them neatly (there will be a thick cake consistency).
Broccoli, which are filtered and crushed with a fork, are added to the dough.
Spices and salt are added and mixed.
With the help of two spoons, take the mortar and fry the hot oil over medium heat.
You can serve it with garlic yogurt beside the wish.
Bon Appetit