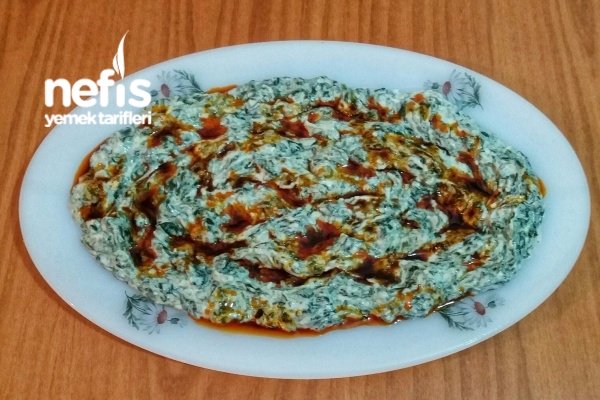 <br />
Materials for the Definition of Borani
Half a kilo of spinach
1 tablespoon flour
Olive oil
Yogurt
3-4 cloves of garlic
Salt
Making Borani Definition
After washing the spinach and straining it, let's chop it big and put it in the pot. Let's add water for a quarter of 1 cup of tea until the spinach goes out on low heat.
Let's roast in an individual area until the smell of flour with olive oil. Let's pour the spinach on the flour mixture. Let's mix them properly and let them get halvah. Let's cover the pot and let it sit for 15 minutes. After waiting, let's open the lid and mix again and let it cool.
Let's mix the grated garlic with yogurt on an informal side and add the salt. Let's pour the spinach on the yogurt mixture and mix them all together.
Let's decorate and serve with chili peppers that we burn in oil.
Enjoy your honey honey.