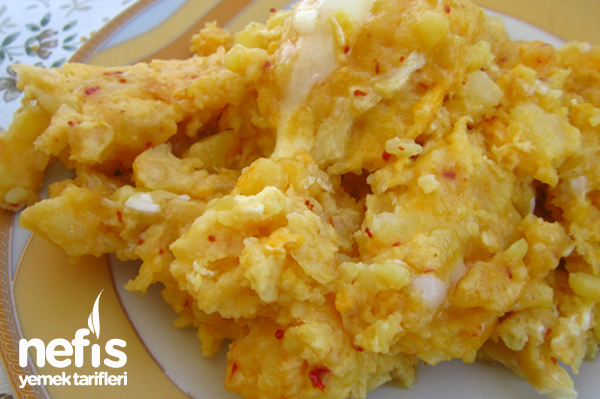 <br />
Materials for Definition of Boiled Potato Egg
2 potatoes
1 small onion
2 eggs (3 if you like eggs abundantly)
Chili peppers
Olive oil
Optional cheddar cheese
Definition of Boiled Potato Egg Definition
Potatoes are boiled (I peel and straighten for quick boiling) boiled potatoes are crushed with a grinder.
Olive oil is added to a pan and small chopped onions are roasted.
Add on crushed potatoes Roasted for 5 minutes. You can add if the potato is reduced, as it will attract oil.
After roasting in boiled potato, the eggs are broken and mixed. If desired, grated cheddar cheese is sprinkled on it…
Enjoy your meal.