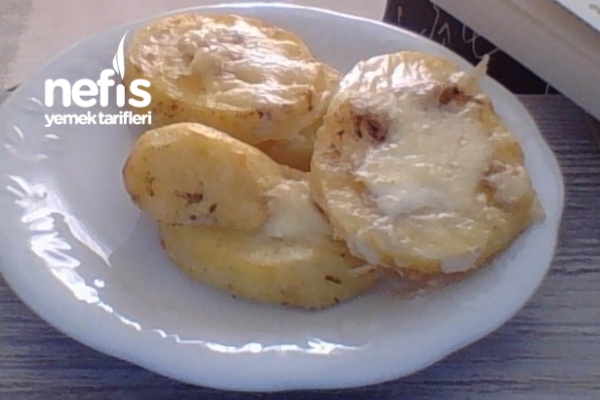 <br />
Garlic Baked Potatoes Definition
3-4 potatoes
1 box of cream
1 tea glass of milk
1-2 cloves of garlic
Salt
Pepper
2 tablespoons of liquid oil
Grated cheddar cheese
Definition of Baked Potatoes with Garlic
We peel and slice the potatoes. We add liquid, grated garlic and black pepper and mix well enough. We arrange them in a baking dish side by side. After mixing the cream and milk in the bowl, we pour it over the potatoes. We bake potatoes in 200 stages oven. In summer, we lay the cheese on top of the potatoes. And we keep the kashar until golden brown.
Note: I did not hold the cheddars until golden brown, because burns can have carcinogenic issues.
Note: It is beneficial to keep the garlic aroma less because its taste may be bitter.
Afiyetos 🙂