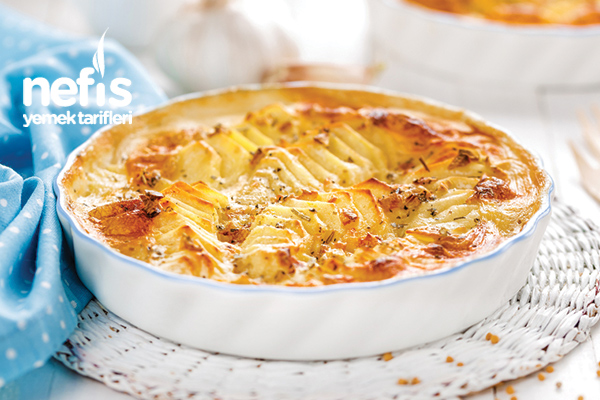 <br />
Materials for Definition of Baked Potato
1 kilo of potatoes (chopped into large cubes)
2 tomatoes (peeled, diced)
2 medium length onions (julienne cut)
1 tablespoon tomato paste
1 tablespoon of pepper paste
2 cubes Knorr Broth Bouillon
2 cups of hot water
4 tablespoons of oil
Baked Potato Definition Preparation
Take the onions you cut julienol into a heat-resistant baking sheet.
Mix tomato and pepper paste in a bowl and add hot water and oil. Add 2 cubes of Knorr Broth Bouillon and mash it sufficiently. Add this mixture to the baking tray.
Add the potatoes that you cut into cubes and peeled and chopped tomatoes and mix with tomato paste water. Cover the tray with an aluminum foil and bake in 200 steps for 30 minutes in the oven you previously heated.
Take out the foil and bake for about 10 more minutes until it turns slightly brown. Serve hot. Bon Appetit!