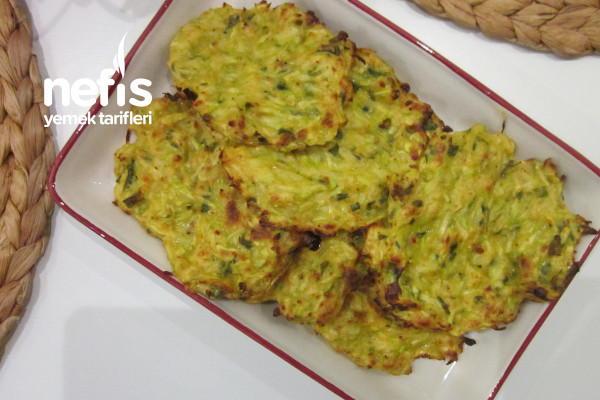 <br />
Utensils for Definition of Oven-Free Pumpkin Stewers
2 zucchinis
1 egg
About 3 tablespoons flour
Cheddar cheese (according to your request)
A pinch of parsley
A pinch of green onions
Pepper
Salt
Chili peppers
Definition of Baked Oil-Free Pumpkin Stew
Start heating the oven with fans in 200 steps, then peel and grate the zucchinis. Remove the water with a strainer or by squeezing it. Pumpkins need to stay dry. Grate cheddar cheese. Break the egg over the zucchini and cheddar cheese you take in your bowl.
Then add the spices. Add the finely chopped parsley and green onion. Finally add the flour little by little. The mortar should not be too runny. About 3 tablespoons of flour is enough. Mix all the ingredients.
Spread the greaseproof paper on the baking tray. I do it without oil. But if you wish, you can pour very little liquid oil and spread it with a brush. Add a tablespoon of mixed mortar on top of the tray and put it in the oven.
You can take it out of the oven by inspecting it when the pumpkins start to brown.