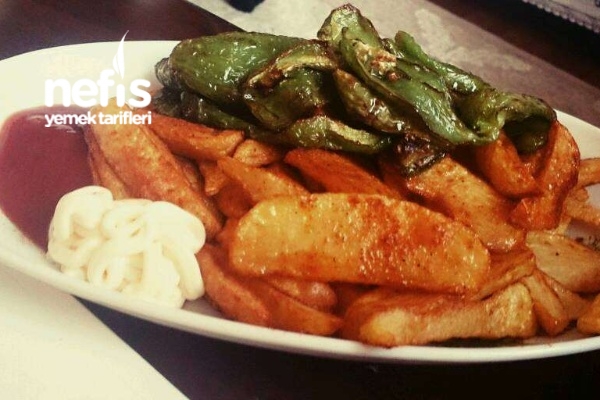 <br />
Equipment for the Definition of Potatoes with Spicy Garlic and Spicy in the Oven
5-6 medium potatoes
4 medium length village peppers
4 tablespoons of olive oil
1 teaspoon of garlic powder
1 teaspoon black pepper
1 teaspoon chili
1 teaspoon paprika
1 teaspoon cumin
1 teaspoon thyme
2 teaspoons of salt
Definition of Baked Potatoes with Garlic and Spicy Garlic
Peel and wash the potatoes.
Cut the peppers in half and cut the potato into apple slices.
Spread the greaseproof paper on the baking sheet.
Mix all the spices and eat them properly with potatoes and peppers.
Pour olive oil and mix.
Set the oven at 200 ° C and spread the potatoes and peppers on the tray.
When they fry and cook inside, turn their informal faces and cook for another 15-20 minutes.