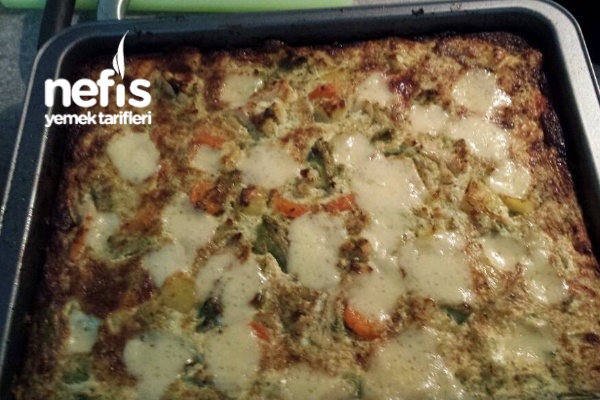 <br />
Baked Cheese Sauce Vegetables Description
Vegetables
1 Broccoli
Half cauliflower
3-4 Carrots
3-4 Potatoes
For the sauce
500ml Milk
3 – 4 Eggs
Parmesan Cheese
One tablespoon of flour, you can duplicate flour for a more solid consistency.
Spices:
Thyme (Oregano), Curry, Turmeric, Black / Red / White Pepper Powder, Salt, Muscat (Coconut). dried basil.
Schnittlauch (Dried Green Onion)
on
A Scented Cheese for example
Gorgonzola (moldy Cheese)
Pour a little bit of Parmesan again in Ordinary Cheddar Cheese
Description of Baked Cheese Sauced Vegetable Dish
Boil the vegetables, but not too soft.
Stir the sauce in a liver shape and pour over the boiled vegetables (on a greased tray).
It takes 30-40 minutes on average until it is cooked over 180 levels.
Bon Appetit 🙂