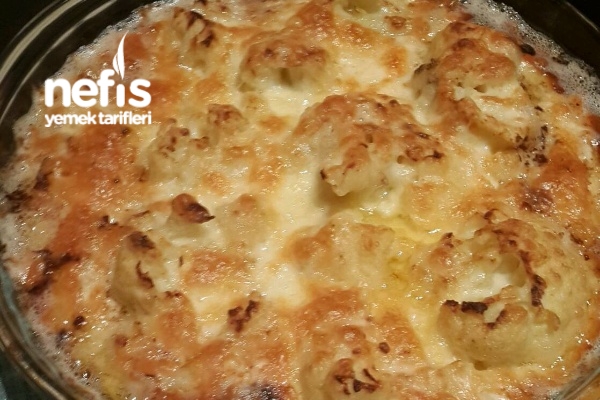 <br />
Equipment for the Definition of Baked Cauliflower
1 flower cauliflower
2 eggs
3 spoons of flour
3 spoons of yogurt
Half a glass of water
Half a glass of liquid oil
Salt
For
Above:
20 grams of butter
1 cup of grated cheddar or mozarella
Definition of Baked Cauliflower in the Oven
We boil a flower cauliflower until it becomes medium soft in the water, in which we add salt. Then we drain the water and put it in an oven resistant container.
We whisk eggs, yogurt, liquid oil, water and salt in an informal container. We pour the mixture we prepared evenly over the cauliflower. We place the butter, on which we thinly thin, occasionally.
We put it close to the top of the oven. After about 20 minutes, when the top is pink, we distribute 1 bowl of cheddar or mozzarella (I used mozarella) evenly. We put it in the oven again and cook it until golden brown.