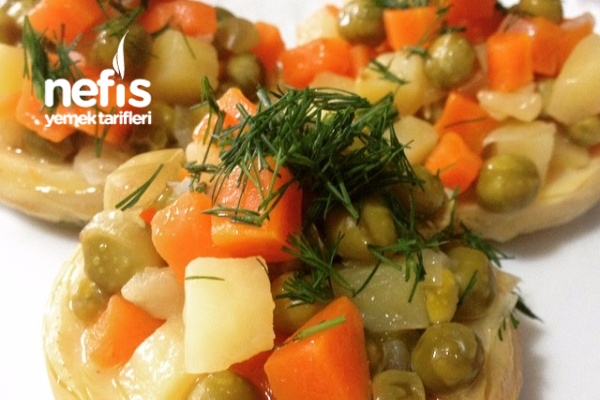 <br />
Materials for the Definition of Artichoke with Olive Oil
6 artichokes
Half a kilo of peas
2 potatoes
Three carrots
1 nectarine
2 lemons
Salt, sugar, olive oil, dill
Definition of Artichoke with Olive Oil
We rub artichokes with lemon juice. We put it in the pot, add a little oil and a glass of water and boil. You can control it with a fork.
On the other hand, we cut the carrots into cubes. We take it to the pot with fresh peas.
When it boils, we chop and throw the potatoes and cook a little and filter.
We roast some oil and onion and add the garnish and mix.
Pour over the boiled artichokes and make a lemon juice or orange and add a glass of water.
After adding salt and sugar, we leave to cook.
Essentially they cook quickly because they are all boiled. When serving, we add dill. I recommend you to try ????????????