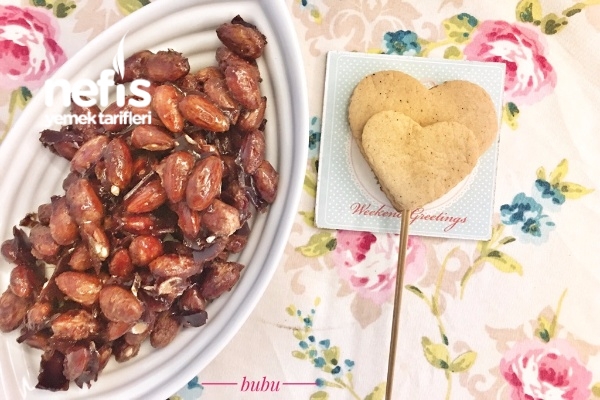 <br />
Almond Candy // Tools for the Definition of Mandeln in Gebrann
150 g of raw almonds (not roasted)
1, 5 tea glasses of water
1, 5 tea glasses of sugar
1 teaspoon of cinnamon
Almond Candy // Definition of Mandeln in Gebrann
Candy lovers come ????
I got the definition from Şerife Güzel.
We mix water, sugar and cinnamon into the Teflon pan until it boils. After boiling, we continue to throw almonds and mix. The water will gradually evaporate and the sugar will caramelize. Continue mixing, the color of the sugar will fade (crystallize), then sugar will become caramel again, and at this stage, we will take the almonds from the stove to the tray with a greaseproof paper. After all this ☺️ has cooled, you can break the almonds and serve.