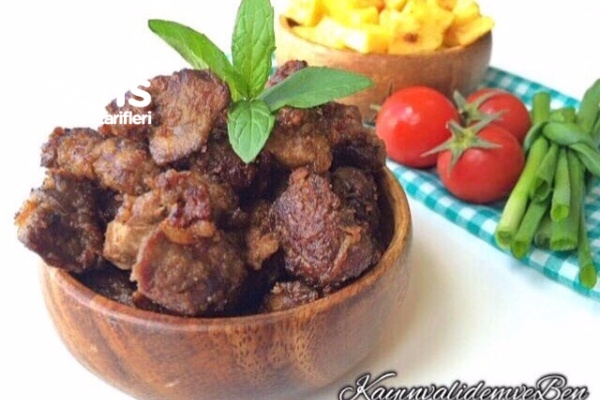 <br />
Equipment for the Definition of Albanian Liver (from Chicken Liver)
500 gr liver (I used chicken)
3 medium potatoes
1 large onion
1 cup flour
Salt
Parsley
Pulbiber (optional) and salt
Liquid oil for frying
Definition of Albanian Liver (from Chicken Liver)
Clean the lungs and chop coarsely.
1 Take the liver, flour and salt in the fridge bag, shake and mix properly.
Then sieve to get more of the flour.
Peel the potatoes and cut into cubes.
First, salt the potatoes and fry them.
Then throw the livers into the hot oil and fry.
Chop the onions, rub with salt and mix with a measure of parsley.
If you wish, you can add and serve pulbiber.